Quantity and quality
At the very first lesson, the teacher of pottery art announced to the class that he intended to divide it into two groups. The students on the left side of the studio, he said, will be judged based solely on the amount of work done, and the students on the right side will be judged on quality.
The procedure was simple. On the last day of class, the teacher brought in the scales and weighed the work of the "quantitative" group: fifty pounds of pots were rated excellent, forty pounds - four, and so on. The "quality" group was required to complete only one pot - but flawless - in order to get the "top five".
At the end of the certification, a curious fact was revealed: all the works of the best quality were the work of the students of the "quantitative" group. It seems that while the "quantitative" group diligently stamped the pots - and learned from its mistakes, the "qualitative" group indulged in reflections on the topic of perfection and eventually received nothing more than grandiose theories and a pile of dead clay.
D. Bales, T. Orland "Art and Fear.
Related news
Quantity and quality
Quantity and quality
Quantity and quality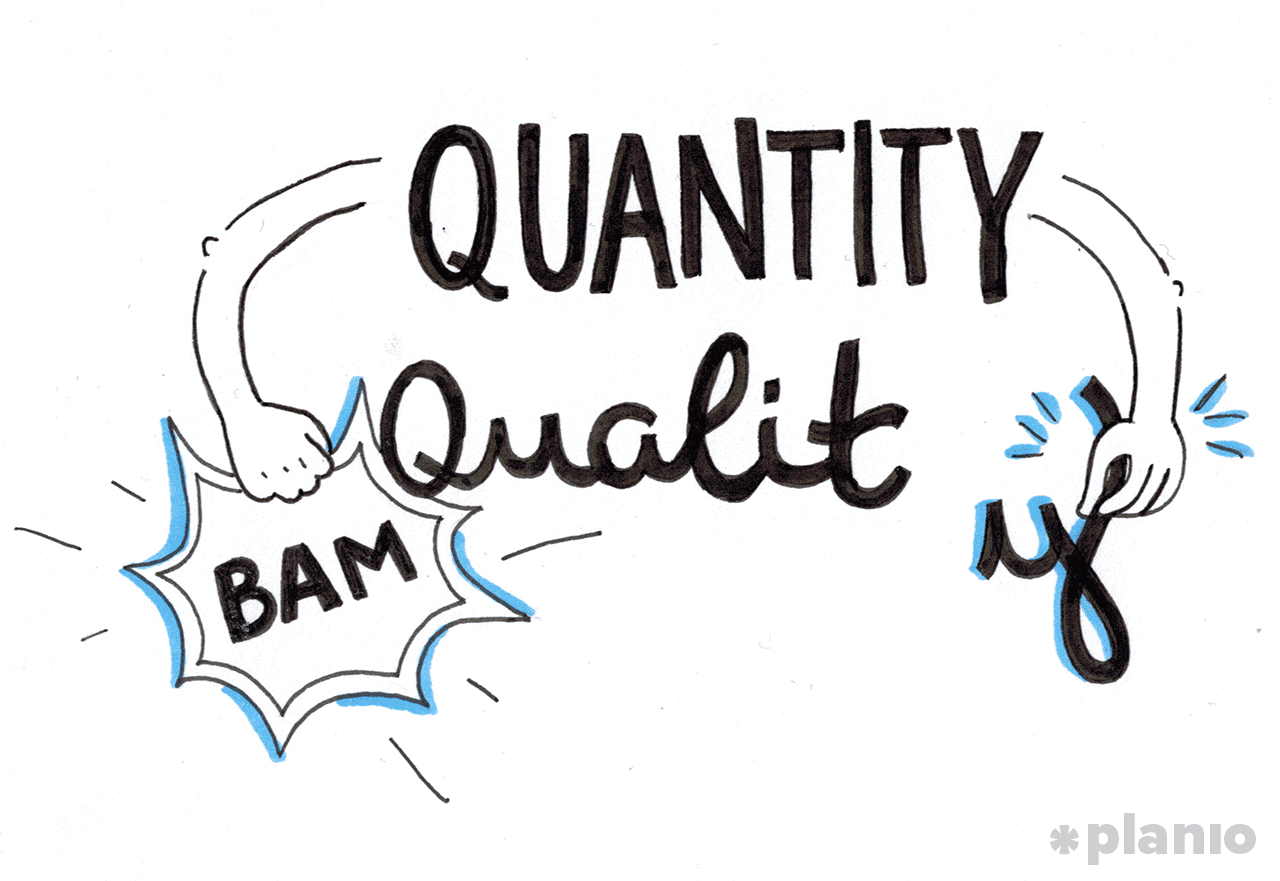 Quantity and quality
Quantity and quality