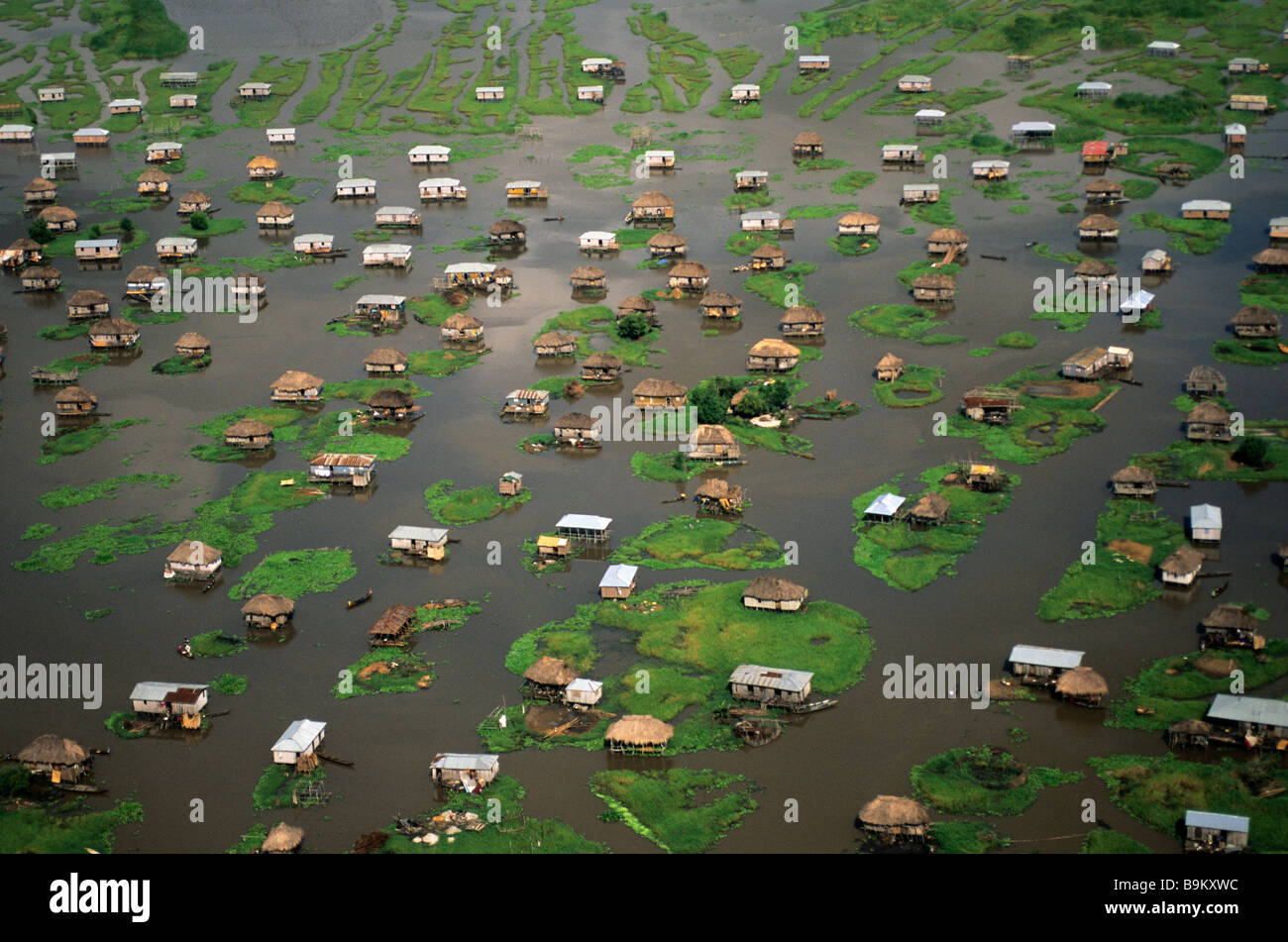 Ganvie - a village on the lake
A unique floating village on Lake Beninese Nukue, located in the south-western part of it and exists in this format for about five centuries. Most likely, this is the largest settlement on the water in Africa.
The number of water village Ganvie is about 20 thousand people. If you look closely at the map, you will see the whole village at the top of a photograph taken by satellite.
The village was founded by the Tofina tribe, which found its defense in the lake against potential slavery. Later, representatives of other tribes appeared in the village. All houses, shops, snack bars and other necessary facilities, built on wooden stilts and rise above the water. There is even a floating market.
Related news