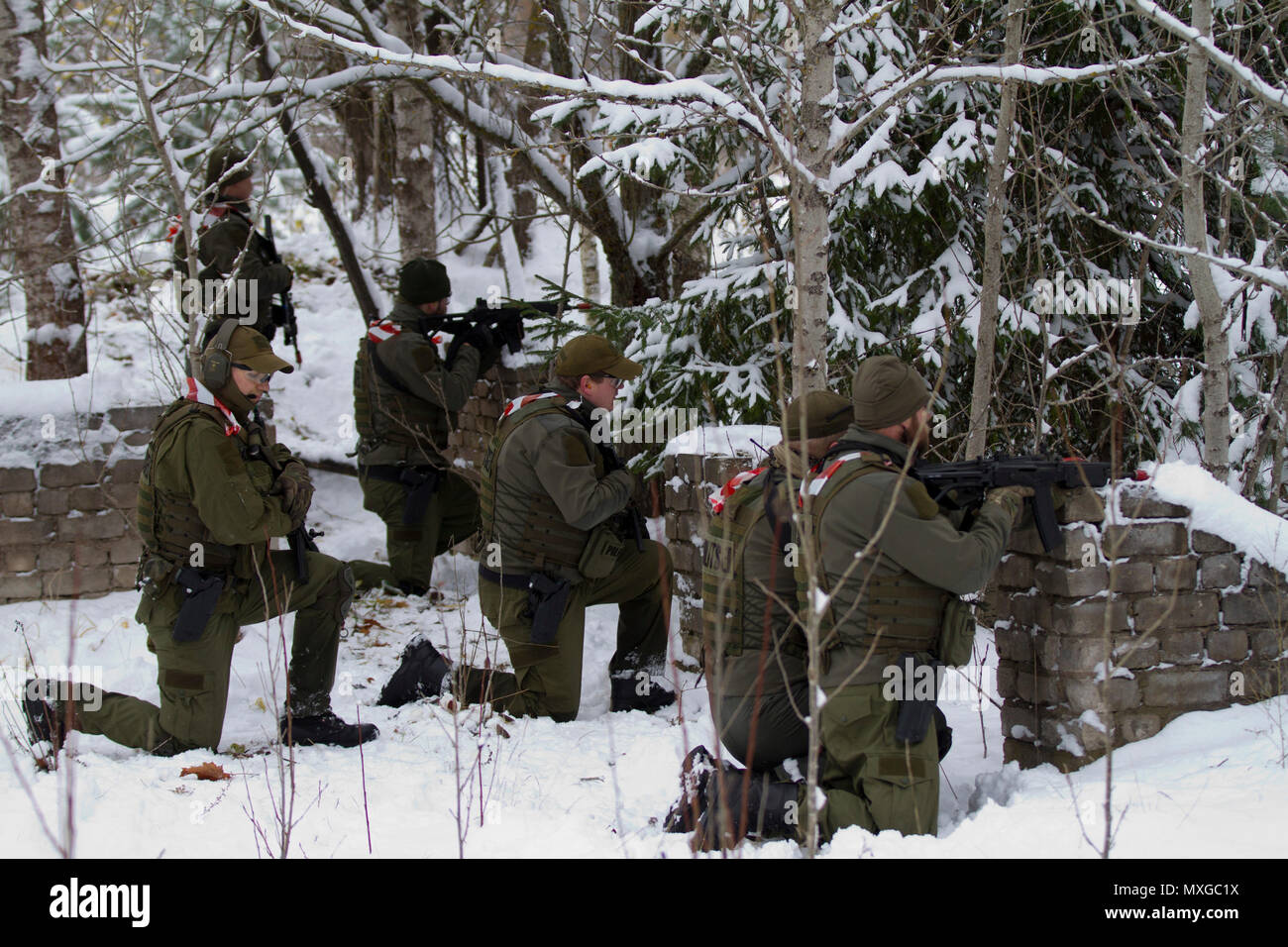 Estonian police battalions
Photo: www.photo–war.com. The personnel of one of the Estonian companies of the 33rd reserve police battalion.
From September 1941, the German command began the formation of the Estonian battalions of the auxiliary police ("noise"). A total of 26 "noise" battalions were formed during the war in Estonia, receiving numbers from the 29th to the 45th, 50th and from the 286th to the 293rd.
Unlike similar units on the territory of Ukraine and Belarus, in which the entire commanding staff consisted of Germans, there were only one German officer-observer in the Estonian police battalions staffed with national personnel.
An indicator of special trust of the Germans in the Estonian police battalions was the fact that military ranks of the Wehrmacht were introduced there. On October 1, 1942, all Estonian police forces amounted to 10.4 thousand people, to whom 591 Germans were seconded.
Estonian punitive police battalions and other collaborator units, which became the basis for the formation of the 20th Estonian SS Volunteer Division,left a bloody trail during the Second World War on the territory of Russia, Belarus, Ukraine, Poland and Estonia itself, taking an active part in the destruction of the civilian population.
Estonian SS officers qualify as war criminals according to the verdict of the Nuremberg Military Tribunal: "In considering the SS issue, the Tribunal includes all persons who have been officially accepted as SS members, including members of the" General SS ", SS troops, SS" Dead Head "and members any kind of police services that were members of the SS. The Tribunal does not include in this number the so-called cavalry SS formations. "
Estonian punishers participated in the destruction of the Vilnius ghetto, accompanied by Jews transported from Vilnius to Estonian concentration camps.
In addition to the Jews, the Estonian police and "self-defense forces" ("Omakaitse") eliminated supporters of the Soviet government (which often included all Russian residents of some cities and villages), Estonians who did not share right-wing views, and peasants who received land during the agrarian reform 1940
Estonian police and Omakaitse forces were also actively used in the fight against the allies of the Soviet Union in the anti-Hitler coalition.
So, in July 1943, the leadership of the Estonian political police issued a circular on the fight against "Anglo". In particular, it says: "Along with the Bolsheviks, we have a certain number of people who, by their bias and way of life, are no less dangerous than the first ...
Among such persons are primarily Anglophiles, by which we mean persons who until 1940 adhered to the so-called English orientation ... ".
A source:Estonia. The bloody trail of Nazism: 1941-1944. Collection of archival documents. - M .: Europe Publishing House, 2006. - 268 p.


Related news