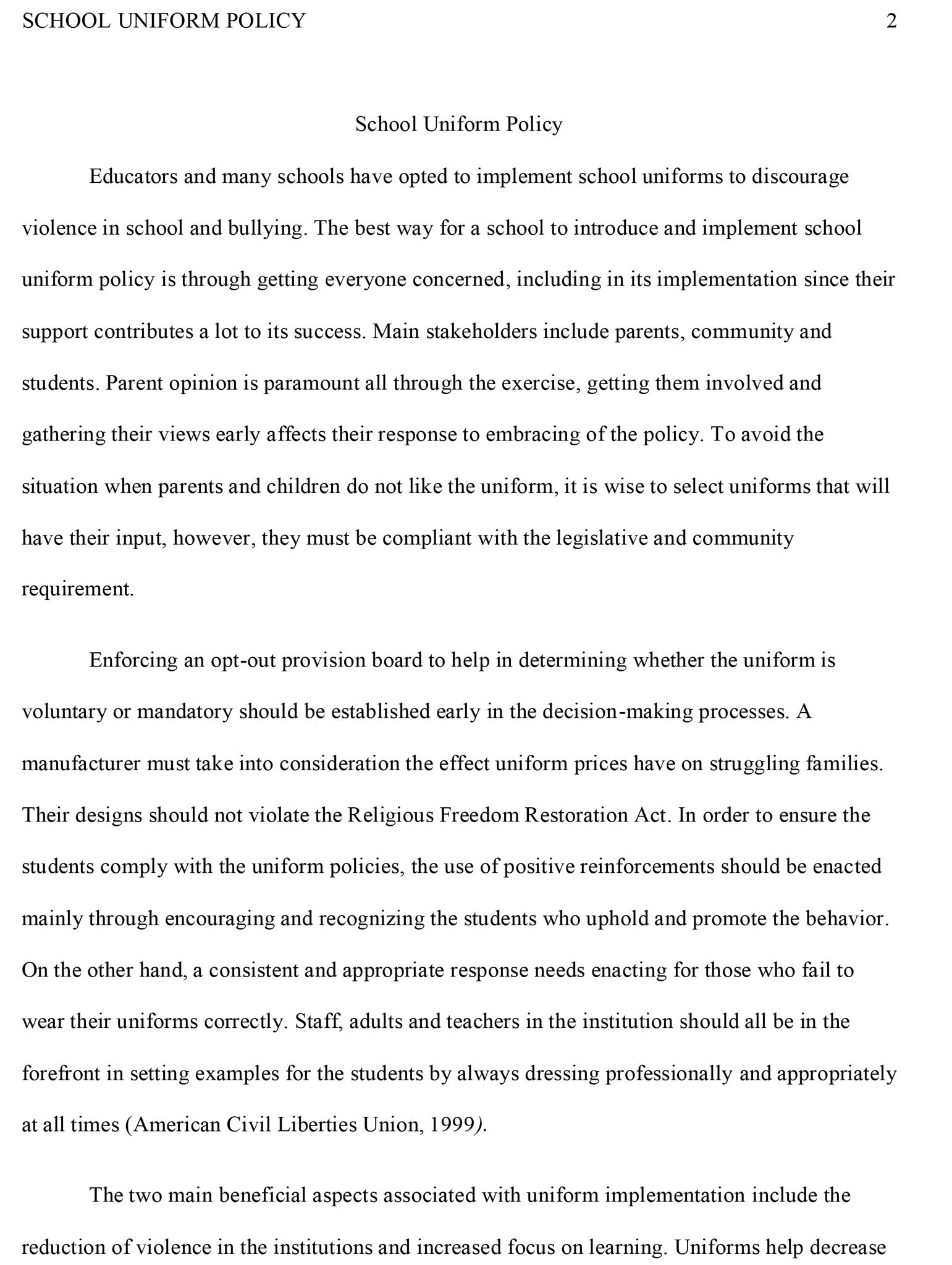 Anastasia Sergeeva
25.08.2017
Do you support the introduction of school uniform? Main Pros and Cons
At present, a uniform school uniform, mandatory for all students, has not been introduced in the country. But individual schools, according to their internal bylaws, can make it mandatory for their students, if both the administration and most parents agree. In this regard, the debate about the pros and cons of regulated school clothes does not stop, so we tried to sort out the arguments of both parties.
Pledge of equality
PRO: Teachers say that many children, especially in primary and secondary schools, still love to tease each other about clothes. If a child is dressed ugly by the standards of classmates, his clothes are bought in a "nameless" store or in a clothing market, then he is more likely to become an outcast, or at least an object for evil jokes. The school uniform allows children not to compete and not judge each other at least "by their clothes".So, both schoolchildren from poor and well-off families get the opportunity to dress in exactly the same way, regardless of their social status and financial status.
AGAINST: Others believe that it's impossible to equate the poor and the rich with just one form. Today's children pay much attention to clothes, but they pay even more attention to various gadgets and other fashionable things. Will not the child in the form with the new "iPhone" and the child in the form with the Chinese smartphone seven years ago feel the difference between themselves? Cheap and expensive pencil cases, notebooks and bags also only increase competition. And if the form is not sewn by the school, but by each parent according to the sample, then wealthy families will be able to order better clothes from good materials, and this will also be noticeable.
Cost savings
FOR: According to supporters, school uniforms can be a help for poor families. After all, it gives them the opportunity to avoid buying a large amount of clothing, limiting themselves only to buying several sets of uniforms. Parents do not need to think about how to dress the child, and the child will not spend hours spinning at the closet with a mirror, choosingWhat should he wear today?
CONS: First, one set of school uniforms may cost more than a pair of regular jeans and shirts. And there are at least four such sets: two for the warm and cold seasons, and two replaceable ones in case of force majeure, unscheduled washing or damage. Secondly, ordinary clothes can be combined indefinitely, and if you alternate between a pair of sets of forms, they will quickly wear out, and you will have to buy them again. The worse the materials (and in public schools with poor funding, it usually happens), the faster the clothing deteriorates. And if you consider that children are also constantly growing ... It is obvious that a good school uniform can fly out to parents for a pretty penny.
Improving academic performance and discipline
FOR: 20 years ago, in the USA, where many public schools are now returning to school uniforms, a special scientific study was conducted that studies the correlation of form and school performance. It showed that students in educational institutions where the school uniform was introduced demonstrate better learning results than students in free-style schools. This is due to the fact that the school uniform has an educational function: it disciplines the child and clearly gives him to understand the difference between the behavior at school and the behavior at home or in the yard.
AGAINST: But with this advantage of school uniform, there are also those who want to argue. Comparison of grades in schools where the school uniform is introduced and where it is not entered is not representative, because good grades of students depend on many different factors: teacher professionalism, microclimate in school and classroom, family environment and upbringing of each student, etc. Therefore, it is impossible to unequivocally say that it is the presence of the form that affects the difference in performance.
Aesthetics and cohesion
FOR: School uniforms for girls and boys are a great way to highlight children in society: they look that way, neat, beautiful and aesthetically pleasing, and not like a motley mass. From an early age they accustom themselves to corporate culture and the dress code that awaits them in the future at work in large companies. In addition, children who wear the same clothes with their classmates feel more united and have more sympathy for each other.
CONS: Children in the same form look beautiful and neat only in the opinion of those who support this form, which means this argument is subjective and unconvincing.On the contrary, most children tend to show their exclusivity among their peers, being different from others, especially teenagers, and the school uniform simply depersonalizes and unifies them. Even schoolchildren with uniforms are trying to stand out from the crowd, shortening their skirts, rolling up their sleeves, changing their hairstyles and the colors of their socks. And we must understand that every boy and every girl has his own type of figure, on someone the school uniform will sit perfectly, and it will spoil someone completely - unfairly it turns out.
More arguments "for" school uniform:
When a child wears a beautiful strict form with a logo emblem, this not only makes him a worthy student in the eyes of others, but also puts the school in a good light: the school seems more solid and organized.
Some parents dress their children simply disgusting, tasteless, and children's school uniform can hide it from prying eyes.
But the arguments against are even more:
Teachers spend a lot of time for students and their own, reading them notations about the "correct" appearance, making comments and threatening to call their parents to school.And this total control only provokes the child to resist the system even more.
Children from different schools are often bullied by each other and strongly dislike each other, especially when it comes to any sporting events or city olympiads, and here their belonging to different educational institutions will be additionally emphasized by clothes. BUT
if some form more expensive and more beautiful than others, then ridicule can not be avoided.
Many parents speak out against school uniforms for girls, as she often involves wearing only skirts or dresses, and no pants — and this is inconvenient. Well, in winter it's just cold. Arguments in favor of past eras, when women did not wear pants, just add fuel to the fire - why should girls in the 21st century limit themselves?
Regulated school uniforms often become a disciplinary lever in an educational institution and a pretext for unfounded nagging.
What is the truth? Obviously, in the "golden middle". Absolutely the same uniform school uniform can hit the pockets of parents and limit the freedom of children, so it is better to compromise, as many schools do - to set a strict dress code to the best.For example, to prohibit wearing to school open blouses and tops, mini-skirts, "ripped" jeans, sleeveless jackets, high heels and slippers, but not to limit the guys in comfortable jeans, T-shirts and hoodies, especially in cold weather; impose a ban on bright makeup, but do not ban cosmetics at all. Then the students will look decent, and the parents will not spend more money than usual, and the children themselves will still be able to express themselves in clothes, just in a more strict form.
What do you think? Share your opinion in the comments!
Interesting facts about school uniforms in other countries
Perhaps the most famous school uniform in the world is Japanese. There are several varieties of it, but the most popular school uniform for girls, which is called "Seyfuku": a shirt with a sailor collar, a pleated skirt above or below the knee, long socks and leather shoes at low speed. The Japanese school uniform for boys is called "Gakuran": straight-fit trousers and a dark-colored jacket with a stand-up collar. Not only schoolchildren and schoolgirls wear clothes, stylized under the uniform, but also other young Japanese, and fans of Japanese culture all over the world are also happy to order "sailors" on the Internet.
School uniform is a mandatory element of the old and prestigious schools in the UK, because it emphasizes belonging to a particular educational institution with its own history and a list of merits. Children and adolescents in such schools are proud to be their students, so they are always happy to wear jackets and blazers with a distinctive emblem.
An indicator of belonging to an educational institution, in the first place, is also a form in American and Canadian private schools. In public schools, the form can be found very rarely, although its introduction is actively discussed by parents and teachers in many states, but sometimes a dress code is encountered — moderately strict clothing of calm colors and without explicit elements.
In Germany, the classical school uniform is also a rare phenomenon, but some institutions, with the consent of parents and students, introduce uniform clothing to attend school, and the students themselves participate in its creation.
Younger schoolchildren in South Korea do not wear uniforms, but starting from high school, regulated clothes become mandatory for all students.
But in Cuba, the form is a mandatory element of absolutely all schools and even universities.
An interesting video with a school uniform, adopted in different countries of the world, awaits you further:
Read on: How to save a child to school economically?
Take it to yourself, tell your friends!
Read also on our website:
Should I go to home schooling
Parents are increasingly choosing homeschooling for children: reducing workload, reducing costs, preserving family values, making it a truly attractive alternative to studying at school. What is home schooling, whether it can replace the school, how to go to it - we tell.
Base of educational work from 2dip
Writing a thesis project or coursework is a serious task. To be sure of the quality of the finished work, you need to be sure of the quality of the source material.
Choosing a school of musicals and acting
Acting skills - the ability to rethink your own life, look inside yourself. According to psychologists, every second modern person suffers from depression and psychosis, which lead to impaired communication with society.And the ability to throw out emotions, complexes on the scene, through the game - the need for all people in large cities.
Preparing schoolchildren for OGE
To successfully pass the OGE in all subjects, you need to pay enough attention to the preparation. Often the school curriculum is not enough to get a high mark.
How to write an analytical and project chapter for a diploma?
Getting an education is impossible without writing and defending a graduation project. A diploma is the result of the student's entire study and confirmation of his knowledge.
Soon to study: how to prepare a child for school after the summer holidays?
Unlike first-graders, to whom the school may still seem something new, unexplored and interesting, children from the second grade and higher, having learned from experience, are preparing for September, as if to the beginning of hard labor. How to prepare your child for school in August so that the learning process starts smoothly? Follow our plan!
This is how students of the world live! Hostels of different countries in a unique photo project
The students from the opposite corners of the world, though different, still resemble each other more than it seems! Dutch photographer Henny Boogert, who travels and takes pictures of young people in student dormitories, showed this in his photo project. What is it, the life of students from different countries? Let's get a look!
Impossible is possible: how to prepare for the exam for the week
Schoolchildren and students know firsthand the consequences of procrastination and idleness during the school year: looming examinations seem to be an absolutely impossible task and are pursued in terrible dreams. What to do in this situation? How to prepare for the exam in a week, and is it possible? Surely we answer: yes!
The best mobile apps with which English is easy to learn
In the era of smartphones and tablets, it's just a shame to find excuses like a lack of time to perfect a life-worthy language like English! We have just checked the popular applications for learning English and have chosen the best of them, which will help you get off the ground.
The most unusual schools in the world where children really enjoy learning
Most students get the same experience in schools, wherever they study: everywhere there are backpacks, chalk boards, strict teachers and homework. But there are unusual schools of the world that differ from the usual appearance and non-standard approach to learning. What are these schools - find out further.
Why learn Japanese much easier than you think
In most people's minds, Japanese seems to be an incredibly complex language, which can only be mastered by inborn polyglots and geniuses. But this is just a stereotype! Want to learn how to learn Japanese from level zero to conversational? Where to begin? Step by step instructions await you in this article.
The best way to learn Chinese
The most popular way to learn Chinese in our time is online lessons with a personal tutor. How to choose a good teacher, what are the advantages and principles of learning Chinese through the Internet and how long will the training take? First things first.
Related news