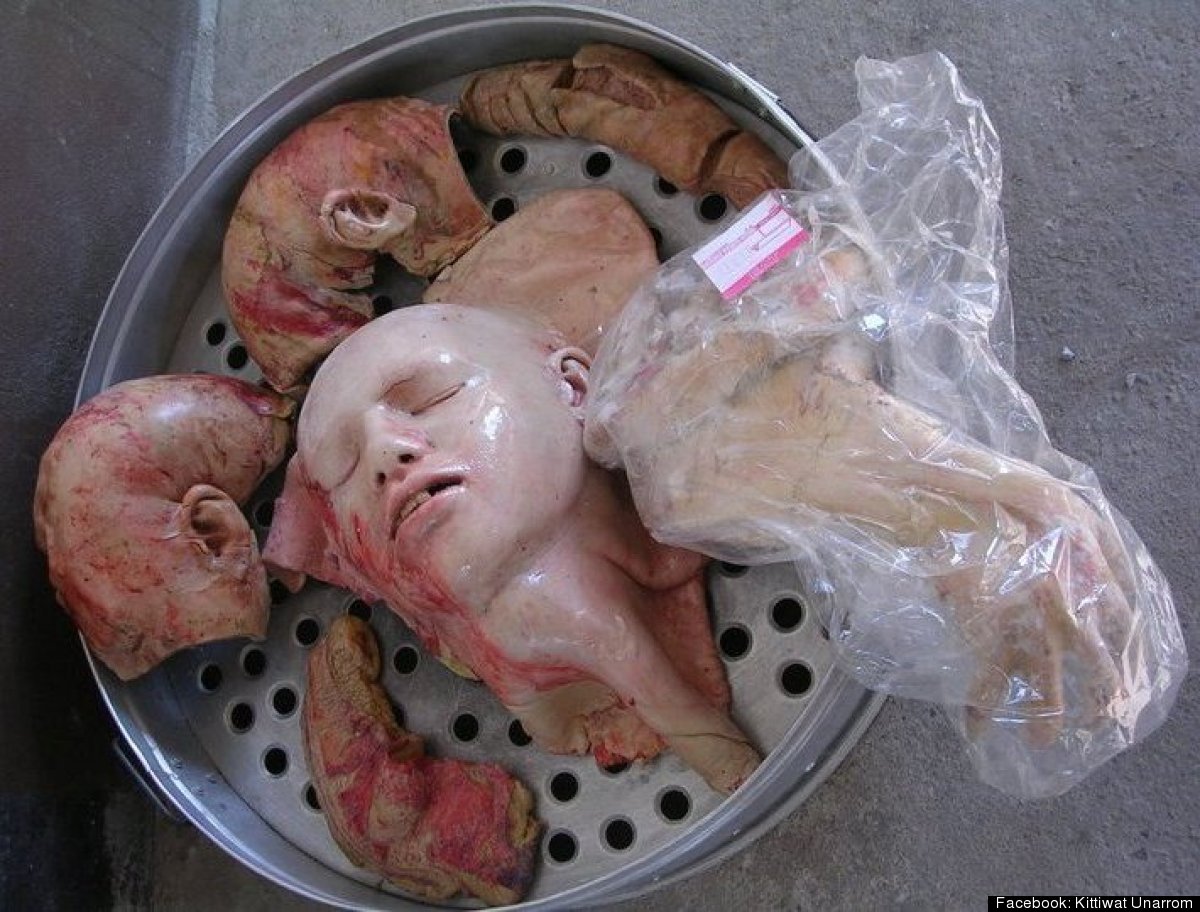 Bread in the form of dismembered parts of the human body
An unusual sculptor Kittivat Unarrom creates terribly realistic parts of the human body out of bread. Let's take a closer look at his strange sculptures and learn about the motives of this kind of art.
Thai artist and at the same time, the baker Kittivat Unar bakes creepy bread, sculpted in the form of dissected parts of the human body. Since 2006, the Thai artist has been using dough as the basic material for realistic arms, legs, heads, torso and other parts of the body. All sculptures are fully edible and are sold at the family bakery. Eyes, lips and other parts are created from the at hand products - cashew nuts, raisins, etc.
Kittivat skillfully draws every part so that it looks as terrifying as possible and shocked the store visitor, who could later become his client. Lack of hair and a lot of fake blood make these parts of the body look like they were taken from a forensic laboratory.
To achieve such amazing realism, Kthiuot spent a lot of time studying anatomy and visiting judicial museums.
Related news